Rainy River Future Development Corporation invites you to our Annual General Meeting on Tuesday, September 20, 2022 at 630 pm at the Chapple Recreation Centre, Barwick, ON.
Register here: https://www.eventbrite.com/e/rrfdc-annual-general-meeting-tickets-414867...
An election for three 3-year positions on the Board of Directors will be held followed by a report on RRFDC activities for the year April 1, 2021 to March 31, 2022.
RRFDC Memberships are available for $5.00 per person. To vote at this meeting you must be a paid member by September 9, 2022. To purchase a membership go to our website www.rrfdc.on.ca.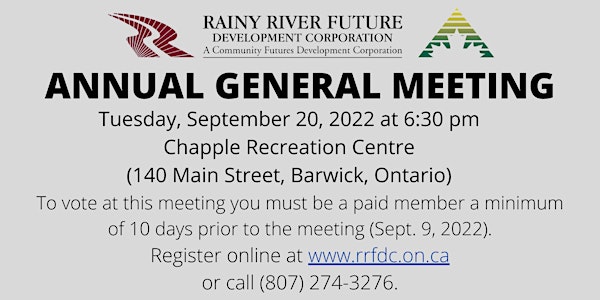 Date:
Tuesday, September 20, 2022 - 11:30